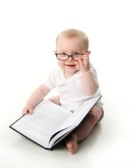 Bling Baby Gear
Bling Baby Gear is a dual family business that takes great pride in what they sell.
We knew that we must sell you quality baby products made for your "Prince or Princess". It has to be of great quality at a affordable price range for all of our parents, also our baby products had to be different from our competitors.
We wanted to create our own private trend in the baby world and as you can see through our website..we have achieved our goal.
Enjoy your journey through our Exciting & Friendly website.